College Football
News
Michigan Should Fire Jim Harbaugh, Says ESPN
Michigan Should Fire Jim Harbaugh, Says ESPN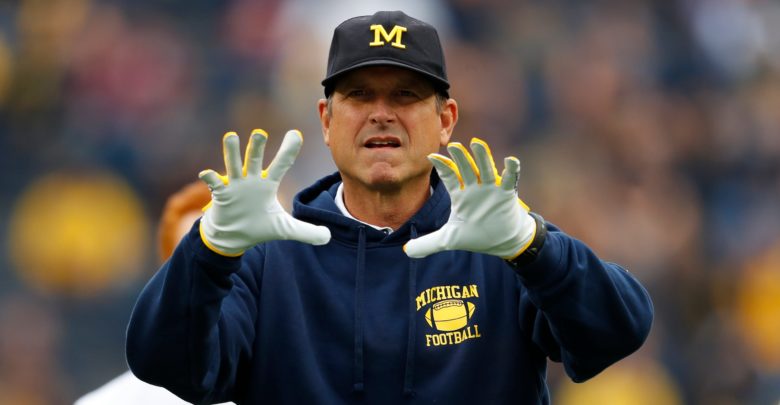 Michigan Should Fire Jim Harbaugh, Says ESPN
Michigan should fire Jim Harbaugh, says ESPN.
Heading into Wednesday's big showdown between Alabama and Michigan, many wondered if this would finally be the moment Harbaugh won a big game.
It wasn't.
Despite a strong first half by the Wolverines, Alabama came back from a 16-14 halftime deficit and ended up winning 35-16.
The bowl game loss was Harbaugh's fourth straight.
Shortly after the game, ESPN college football analyst Emmanuel Acho made the case for giving Harbaugh the boot.
"Jim Harbaugh is a very, very good coach," he said.
"He's a very good coach, but he's not an elite college football coach. He's not a Hall of Fame coach.
"What I mean by that — the Urban Meyers, the Nick Sabans, the Bob Stoops, the Joe Paternos, the Mack Browns.
"What I want from Michigan is elite and Jim Harbaugh is very good. For that reason, I think they should move on."
While is hard to argue with Harbaugh's critics, it is also hard to think of who Michigan could replace him with that would do better.
Until that question is resolved once and for all, it is unlikely that Harbaugh gets fired any time soon.
Related: Lakers Trading Kyle Kuzma To Chicago Bulls?