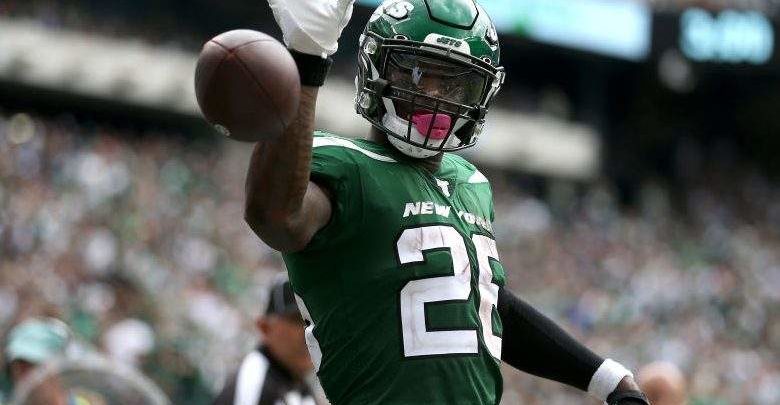 Le'Veon Bell Trolls Pittsburgh Steelers Before Jets Game
Le'Veon Bell trolled the Pittsburgh Steelers before the Jets game.
Bell, 27, decided to have a little fun with his former team by dressing up in their old colors on Sunday: black and yellow.
Le'Veon Bell has arrived for work … wearing yellow. (Pic by @AnthonyBiase) pic.twitter.com/JckcW4m8yE

— Tom Pelissero (@TomPelissero) December 22, 2019
For years Bell enjoyed the most successful seasons of his career with Pittsburgh. Unfortunately the relationship ended up deteriorating over finances and role, prompting his ultimate departure.
Bell's year in New York has not been a particularly good one. On the year he has recorded 676 yards and three scores on just 3.3 yards per carry. Beyond that, he has also racked up 57 catches for only 404 yards.
The 5-9 Jets do not have much to play for on Sunday, so aside from Bell's personal grudge it is difficult to envision a scenario where they come out overly-motivated in this one.
Pittsburgh, meanwhile, is fighting for its playoff life. At the moment, the Steelers re tied for the final AFC Wild Card spot with the Tennessee Titans.
Related: Eagles Lose Key Offensive Player Ahead Of Cowboys Game