College Football
News
Justin Fuente Will Be Next Arkansas Head Coach
Justin Fuente Will Be Next Arkansas Head Coach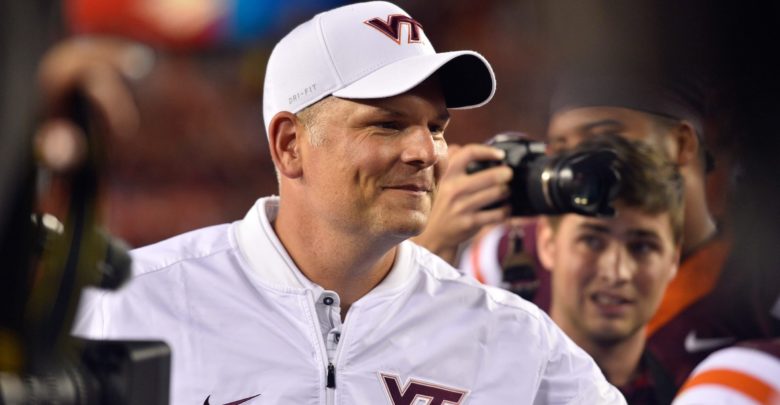 Justin Fuente Will Be Next Arkansas Head Coach
Justin Fuente will be the next Arkansas head coach.
When the Razorbacks abruptly fired Chad Morris in the midst of another unimpressive season, speculation quickly grew over who his replacement would be.
Some thought that Arkansas already had someone in mind when the firing took place and that a quick hire would be inevitable. Others suggested it would be Gus Malzahn, and that a new coach would not be named until the offseason.
Well, as it turns out, neither were correct.
According to Dan Wolken of USA Today, Virginia Tech's Fuente is a serious contender for the Arkansas job at this point.
"One name that has consistently come up as a potential target is Virginia Tech's Justin Fuente," he wrote.
"Though Arkansas would be a tougher place to win, Fuente has deep family ties nearby in his native Oklahoma and could get away from a Virginia Tech fan base that hasn't completely appreciated how difficult a job he faced after Frank Beamer let the program slip over his final few years.
"Arkansas could undoubtedly offer Fuente more than the $4 million a year he currently makes."
If Arkansas is looking for a low-key hire who could get them quick results, Fuentes might just be their man.
Under his leadership, Virginia Tech is currently 8-3 this year.
Related: LSU And Ohio State Should Be Scared Of Clemson, Says ESPN