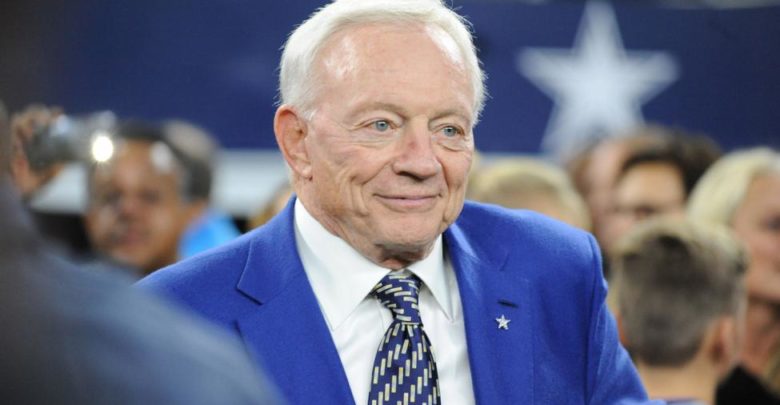 Jerry Jones Makes Odd Statement About Cowboys Coaching Job
Jerry Jones makes an odd statement about the Cowboys coaching job in a new interview.
After ending last season in impressive fashion, expectations were sky high for Dallas coming into this year.
While the team got off to a relatively hot start, the wheels have fallen off the clown car in recent weeks.
Following a Thanksgiving Day loss to the Buffalo Bills, whispers began to circulate regarding whether Jones would really keep Jason Garrett as head coach until the end of the year.
The Cowboys owner came out and assured all that he would not make any change until the season concludes, but the whispers remained.
This week, Jones decided to throw gasoline on the fire by making an odd statement regarding Garrett's future.
Jerry Jones on @1053thefan said he's seen list of rumored candidates to be the Cowboys' coach in 2020, "but they can't guarantee me or my fans a Super Bowl." Believes Garrett has skill set to lead a team there. "In my opinion, Jason Garrett will be coaching in the NFL next year."

— Michael Gehlken (@GehlkenNFL) December 3, 2019
During an interview on 105.3 The Fan, Jones said that "in my opinion, Jason Garrett will be coaching in the NFL next year. "
The phrasing of that statement understandably caught a lot of people's attention.
Jones very clearly did not state where Garrett will be coaching next year – just that he thinks it will be happening somewhere.
The Cowboys currently sit at 6-6 on the year and are only likely playoff-bound due to the general ineptness of the NFC East this year.
If Dallas does not finish the season off in impressive fashion, Garrett is as good as gone.
Related: Amari Cooper Makes Decision On Dallas Cowboys Future