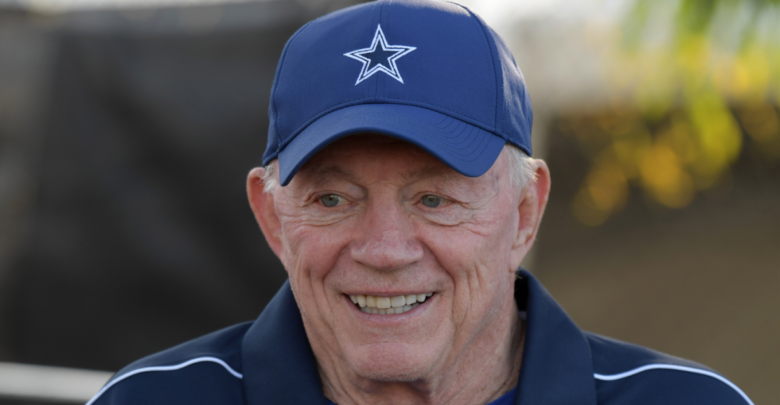 Jerry Jones Has Message For Former Cowboys Coach
Jerry Jones has a message for former Cowboys coach Jimmy Johnson.
On Sunday evening, Jones offered his response to Johnson being elected into the Pro Football Hall of Fame.
The former Dallas head honcho turned Fox NFL analyst was surprised with the news during halftime of the Green Bay Packers versus Seattle Seahawks showdown.
Cowboys coaching legend Jimmy Johnson has been elected to the 2020 NFL Hall of Fame.

His reaction is everything 🙌

(via @NFL)pic.twitter.com/d161SfzWUx

— Bleacher Report (@BleacherReport) January 13, 2020
"We're so happy that the Hall of Fame has recognized Jimmy Johnson for what he is," Jones said.
"A great coach. To Jimmy I say, 'The stars were aligned and our dreams came true when we joined the Dallas Cowboys.' And on behalf of the Cowboys, and our fans all over the world, I say congratulations Jimmy.
"We're proud of you."
Jones and Johnson enjoyed an immense amount of success together in the 1990s. While the pair disagreed on the direction of the Cowboys and their strong personalities often clashed, their results were undeniable.
Overall Dallas won three Super Bowls thanks to the efforts made by Jones and Johnson, and their work together will forever go down in NFL history.
Related: Last Marshawn Lynch Press Conference Goes Viral