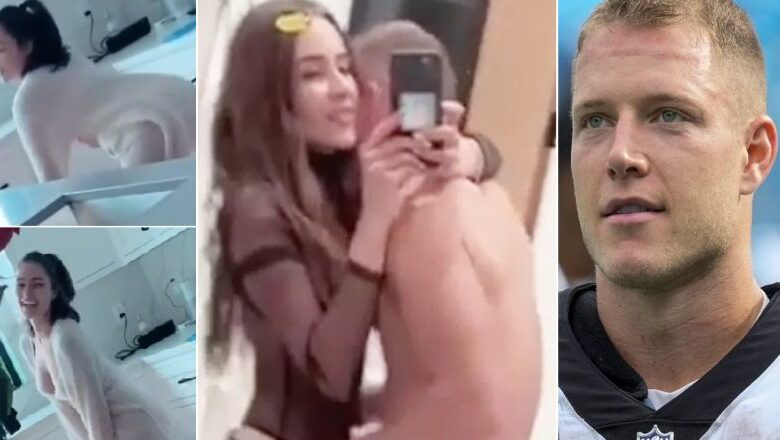 The Carolina Panthers beat the Houston Texans 24-9 on Thursday Night Football. Unfortunately, the victory came at a cost.
Second-leading rusher in the NFL, Christian McCaffrey, injured his hamstring in the second quarter of the outing and was immediately ruled out for the rest of the game. The 25-year-old spent a considerable amount of time in the blue medical tent – which is never a good sign.
On Friday morning, multiple reports suggested that McCaffrey would likely be out for a few weeks.
Prior to Thursday night's game, Olivia Culpo made it no secret that she and McCaffrey having been getting busy recently. It began with the 29-year-old model reposting a parody video of McCaffrey to her Instagram Story. It showed the Panthers running back flipping into the end zone with the added text "first time getting laid in months."
McCaffrey missed 13 games last year due to ankle and shoulder ailments. Now he's out again.
Because social media is what it is, folks immediately started wondering if sex with Culpo is what is wrecking McCaffrey's health.
Is Christian McCaffrey a victim of the "Culpo Curse?"

— SideAction (@SideActionHQ) September 24, 2021
McCaffrey tore his ass??? Olivia Culpo made him soft

— Bobbius Portius (@benniuskellius) September 24, 2021
"Now the cynic might argue that seeing said boyfriend pull up lame with a non-contact injury shortly after you joked about taking him for a ride on the F-Train 'for the first time in months,' is not a great look," wrote Barstool Sports. "Some really tragic timing on that one, at the very least. And something that's going to give ammo to the old Mickey Goldstein philosophy of athletic training."
Is Culpo really an appropriate source of blame for McCaffrey's health woes? It's impossible to say for certain without a medical degree.
Olympic legend McKayla Maroney. https://t.co/fbY2mhpBvQ

— Game 7 (@game7__) September 24, 2021
That said, some might argue that even if she is – maybe the juice is worth the squeeze. After all, her recent viral offerings where she went topless for no real reason and then twerked up a storm are viewed quite favorably by the internet.
Hopefully McCaffrey recovers and returns to action better than ever. Because if he doesn't, his girlfriend may continue to get the blame.
Related: Nuggets' Nikola Jokic Undergoes Crazy Body Transformation (Photos)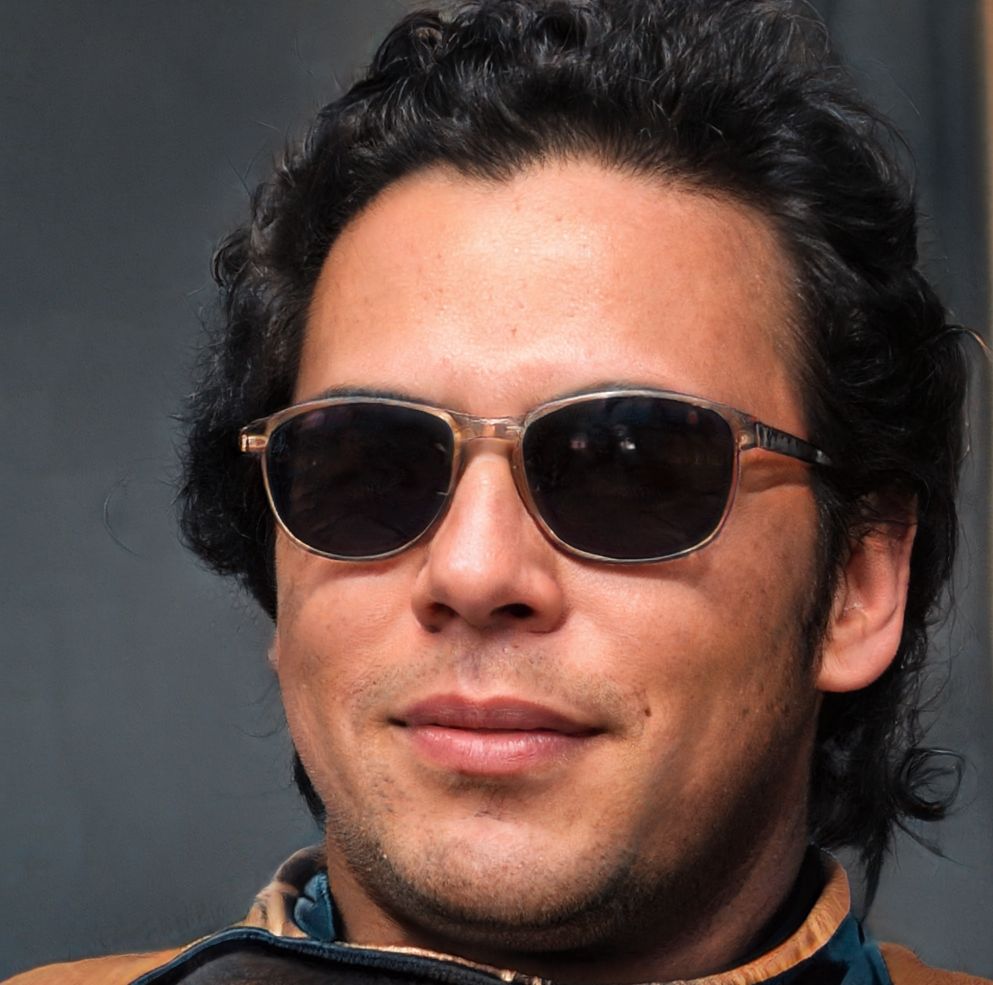 A longtime sports reporter, Carlos Garcia has written about some of the biggest and most notable athletic events of the last 5 years. He has been credentialed to cover MLS, NBA and MLB games all over the United States. His work has been published on Fox Sports, Bleacher Report, AOL and the Washington Post.