College Football
News
Ironic Tweet From Lane Kiffin Goes Viral
Ironic Tweet From Lane Kiffin Goes Viral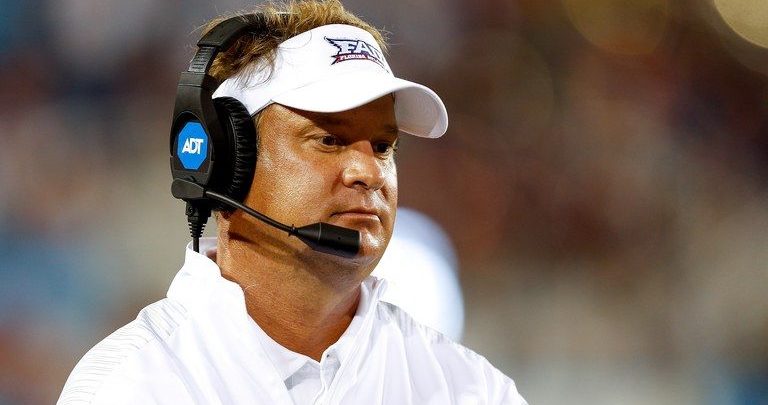 Ironic Tweet From Lane Kiffin Goes Viral
An ironic tweet from Lane Kiffin has gone viral.
Ole Miss announced Kiffin as their new head football coach on Saturday afternoon.
The proclamation came on the heels of Kiffin leading FAU to a conference championship victory over UAB.
Shortly after the announcement was made, Twitter dug up old tweets from Kiffin essentially stating that he would not leave the Owls.
— Freezing Cold Takes (@OldTakesExposed) December 7, 2019
Obviously that is no longer the case.
Kiffin accomplished a lot at FAU, that much is clear.
Over the course of three years he won two conference championships and nobody can take that away from him. He has earned the right to leave – it's just funny to see him explicitly saying that he wouldn't and then going the other way on it.
Related: LSU Fan Sparks Controversy With Odd T-Shirt