College Football
News
How Nick Saban Reacted To Ole Miss Hiring Lane Kiffin
How Nick Saban Reacted To Ole Miss Hiring Lane Kiffin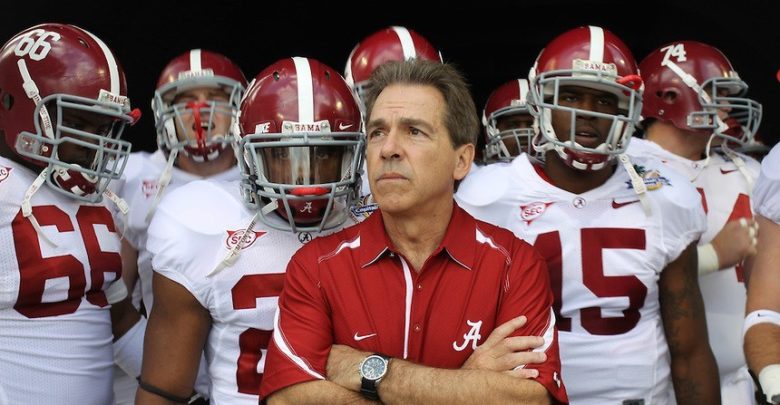 How Nick Saban Reacted To Ole Miss Hiring Lane Kiffin
Paul Finebaum predicts how Nick Saban racted to Ole Miss hiring Lane Kiffin during a recent interview.
Coming out of this weekend the biggest story in the college football world was not which four teams made it to the College Football Playoff.
Rather, it was the decision by Ole Miss to hire Kiffin.
As fans learned during his time at Tennessee, regardless of whether he actually has on-field success or not, Kiffin knows how to capture headlines.
On Monday, Finebaum appeared on WJOX and revealed how he thought Saban would handle the news.
Paul @finebaum joined the show to recap a big weekend in college football including the SEC title game, coaching changes and the final #CFBPlayoff rankings.https://t.co/YW9mzpz2Rz

— JOXRoundTable (@JOXRoundtable) December 9, 2019
"I think he [Saban] hates it," Finebaum.
"Because he knows Lane Kiffin, and Lane Kiffin is one of the few coaches he could not control. … Getting rid of Lane Kiffin cost Nick Saban a national championship, but it just shows you how sick of Lane Kiffin Nick Saban was that he was willing to risk that a couple years ago."
Will Ole Miss and Kiffin pose any legitimate threat to Alabama's dynasty? Time will tell.
Related: Paul Finebaum Offers Surprising Take On Ohio State, LSU