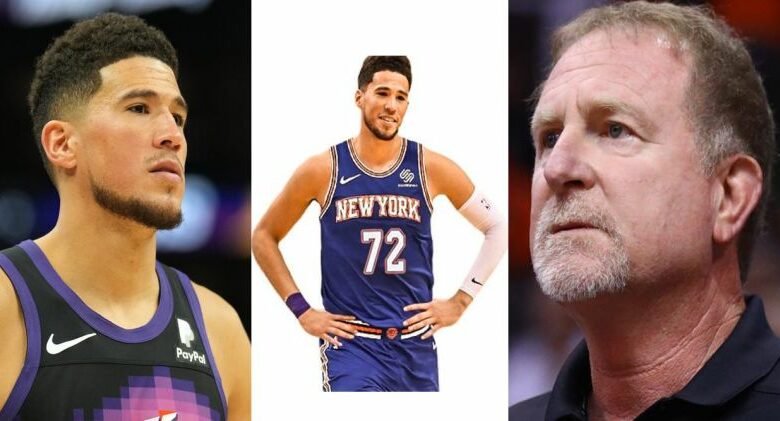 The Phoenix Suns found themselves in the headlines for all the wrong reasons this week.
On Tuesday the NBA announced that Suns and Mercury owner Robert Sarver was being fined $10 million and being suspended from all league matters for a period of one year.
The punishment came on the heels of a series of grotesque claims being made against Sarver involving racism, misogyny, the use of strippers to trap players and countless other wrongdoings.
Sarver's actions and subsequent punishment could have widespread fallout for the Suns and NBA as a whole.
This week, New York Daily News insider Stefan Bondy chatted with Michael Scotto of HoopsHype about who the Knicks were likely to target next after their failed attempt at landing Donovan Mitchell.
"The Phoenix Suns are in a tenuous situation, given what's happening with their owner," Bondy said.
"I'm going to go with Devin Booker because I don't know what's going to happen in Phoenix at this point. I have no idea how the players are going to react to this Robert Sarver news. I can see an upheaval coming."
The Suns are two years removed from making the NBA Finals and fresh off a disappointing second round collapse to Luka Doncic's Dallas Mavericks.
What made that latter early boot from the playoffs particularly brutal was how much Doncic emasculated Booker and the Suns in the process.
Yes, Phoenix was two wins away from a championship in 2021 – but that only earns you so much goodwill. And if they struggle to start this looming season, trade talk surrounding Booker intensifying wouldn't be all that shocking.
Booker is a standout talent, but is he really someone who would keep the Suns into the title conversation if Chris Paul retired? Conversely, the Knicks just want stars. And Booker has been linked to them in the past.
So this is how Zach Wilson has been prepping for his Jets return. https://t.co/B0RZJ3hwhi

— Game 7 (@game7__) September 15, 2022
At the moment, it's hard to see a scenario where the Suns trade Booker to New York at any point in the foreseeable future.
If Phoenix gets off to a slow start in 2022-23, though – then suddenly the prospect of them blowing the squad up will get far less crazy.
Watch this space. The next few months promise to be very interesting.
Related: Wizards' Kyle Kuzma, Winnie Harlow Get Intimate In NYC (Photos)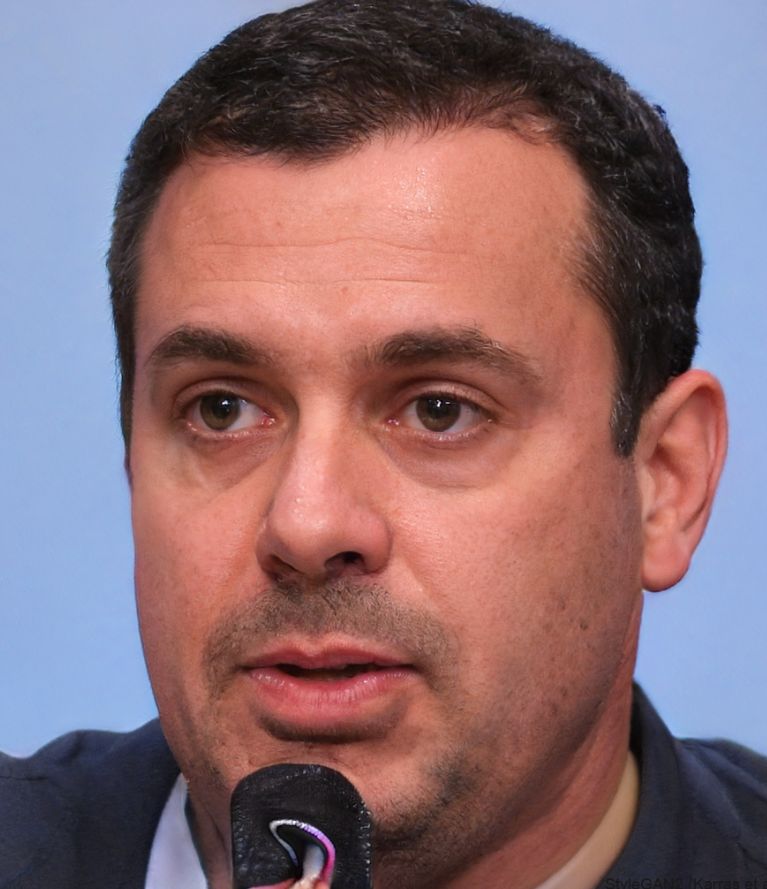 Charles Kruger has been credentialed to cover two Super Bowls, four NBA Finals, and one World Series. A 20-year veteran in the sports world, he has sources spanning the NBA, MLB, NFL, UFC and NASCAR. Currently residing in Los Angeles, Calif., he is Game 7's go-to source for rumors surrounding the Lakers, Clippers and Dodgers.