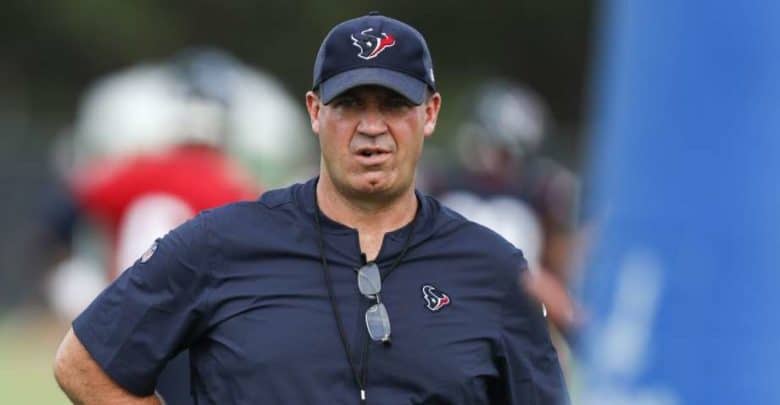 Deshaun Watson Responds To Texans Firing Bill O'Brien
Deshaun Watson responded to the Texans possibly firing Bill O'Brien this week by saying he was against the move.
Following Houston's AFC Divisional Round defeat to the Kansas City Chiefs on Sunday, Watson was directly asked if O'Brien was still the right man to lead his team.
Watson displayed the same sort of loyalty to his coach that he regularly shows his teammates.
"There's no doubt," Watson replied.
"I mean, you might have doubt, but there's no doubt. I mean, I love that man. I'm going to play hard for that man.
"Y'all can say whatever you want to say through all the media and all the writing, but as long as I'm at quarterback, he's cool with me," he continued.
"He's got my heart. He's going to get all of my 110% every time I step on that field. So y'all can say whatever, but [I'll] always be rooting for that man and going to play hard for him."
Watson obviously said all the right things after the fact, but there is no denying that O'Brien's puzzling coaches decision ultimately cost his team the outing.
Houston blew a 24-0 lead against the Chiefs due multiple odd calls that eventually determined the course of the game.
Two sequences that were particularly illustrative of this were him opting for a field goal on 4th-and-1 and then a failed fake punt on 4th-and-4.
The Texans obviously will not fire O'Brien this summer, but if he does not start performing better next season, the organization may need to start looking for someone else.
Related: Erin Andrews Sparks Controversy With Packers-49ers Question