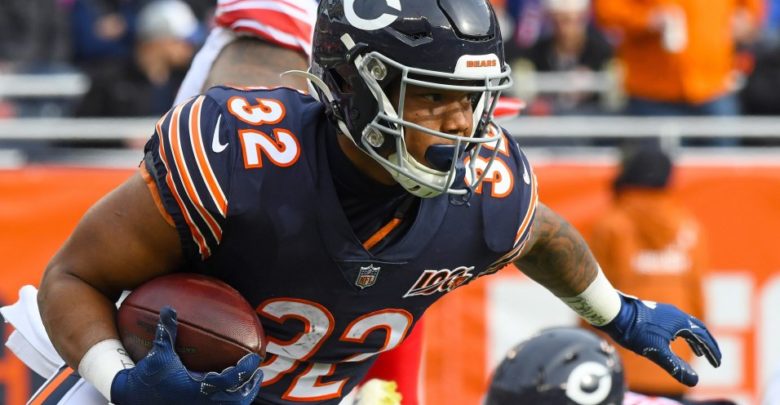 David Montgomery Injury Update Issued By Bears
A David Montgomery injury update was issued by the Chicago Bears on Thursday morning. Following a scary fall that looked like it may have ripped up his knee, the 23-year-old's season looked very much in doubt.
Fortunately, it was not as bad as it looked.
Less than a day after it went down, Chicago announced that Montgomery suffered a groin injury that will likely keep him out two to four weeks.
#Bears starting RB David Montgomery, who went down in practice yesterday with a groin injury, is expected to be out 2-4 weeks, source said. That gives him a chance of being out on the field for the opener vs. the #Lions.

— Ian Rapoport (@RapSheet) August 27, 2020
While Montgomery  being out at the beginning of the season is obviously less than ideal for the Bears, it is better than what everyone had imagined after the young running back's injury first happened.
Plus, there is still a chance that he will recover quicker than expected and be ready in time to suit up for Chicago's season opener against the Detroit Lions.
In a 2019 filled with disappointment, Montgomery was one of the lone bright spots of Chicago's offensive game. He recorded a team high 889 yards on the ground chipped in six scores.
Besides Montgomery, no other running back on the roster scored a single touchdown.
Needless to say, head coach Matt Nagy had big plans for his promising young prospect.
If Montgomery is ultimately out or limited to start the season, backup Tarik Cohen will pick up his action.
In 2019, Cohen recorded 456 yards and three touchdowns on 79 receptions.
Related: LeBron James Upset He's Not Getting To Lead NBA Movement?
David Montgomery Injury Will Have Massive Implications
Montgomery's ability to recover and recover quickly will have big ramifications for Chicago.
Last year, the Bears went 8-8 in a season where everyone thought they might be Super Bowl-bound. Most of the issues revolved around the team's quarterback position, with Mitchell Trubisky regressing badly from his 2018 showing.
Unfortunately, the Bears have not done much to resolve that problem.
The organization went out and traded away a fourth rounder for Jacksonville Jaguars quarterback Nick Foles, but it remains to be seen what the 31-year-old will actually be able to do. He wasn't exactly setting the Jags offense ablaze following his return from injury last year.
All in all, Montgomery's health is going to be crucial to Chicago's success. If he improves even slightly from how he looked last year, a lot of pressure will be taken off the Bears' quarterback – regardless of who he is.
It Montgomery's injury turns out to be worse than expected, though, then don't be surprised if the Bears somehow turn in an even more embarrassing performance in 2020 than they did in 2019.
Related: Baltimore Ravens Refuse To Boycott Practice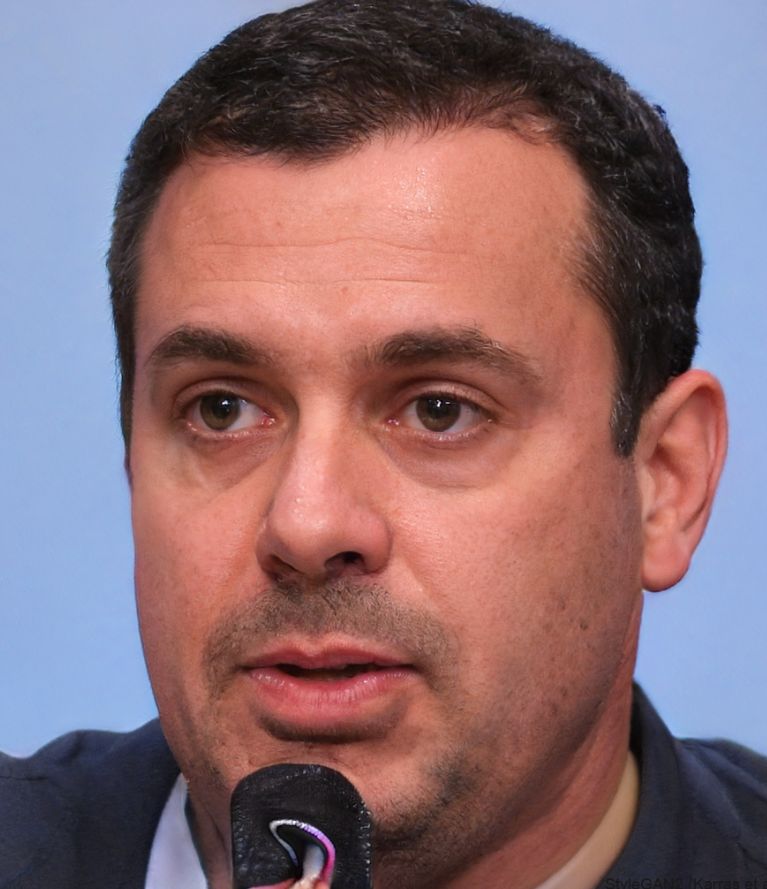 Charles Kruger has been credentialed to cover two Super Bowls, four NBA Finals, and one World Series. A 20-year veteran in the sports world, he has sources spanning the NBA, MLB, NFL, UFC and NASCAR. Currently residing in Los Angeles, Calif., he is Game 7's go-to source for rumors surrounding the Lakers, Clippers and Dodgers.