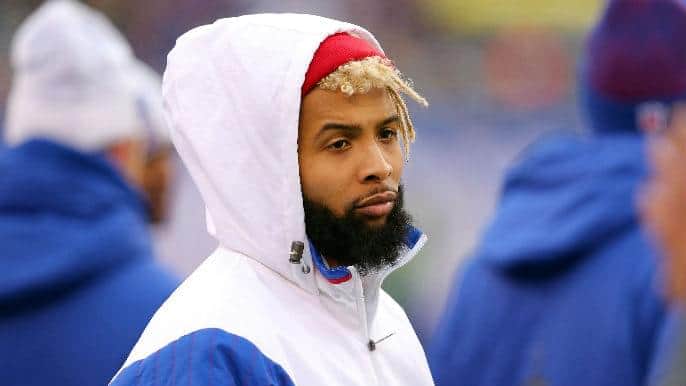 Browns Star Odell Beckham Arrested
Browns star Odell Beckham is getting arrested over a butt slap.
On Monday night, LSU defeated Clemson to win the college football National Championship.
Beckham, a proud LSU alum, was on hand to witness his alma mater secure their first title in 2007.
After the game, the polarizing Cleveland wide receiver could not hide his excitement. He immediately reached into his pocket, pulled out a large wad of cash and began handing it out to players.
That obviously caused some minor issues for the school with the NCAA.
The far more serious transgression that occurred that night, though, was Beckham slapping the butt of a security guard present at the game.
A video posted to social media shows the encounter clearly.
Per multiple outlets, an arrest warrant has been issued for #Browns WR Odell Beckham. He is being charged with simple battery.

He slapped the ass of a cop during #LSU's post-game locker room celebration.

Happy Thursday. pic.twitter.com/WbD5NqNh7x

— Ross Dellenger (@RossDellenger) January 16, 2020
On Thursday, the New Orleans Police Department announced that a warrant for Beckham's arrest had been issued. He is reportedly being charged with simple battery.
Neither the Browns nor LSU has commented on the situation yet, but a statement from both should come over the next few hours.
Related: Houston Astros Hiring Surprising New Manager