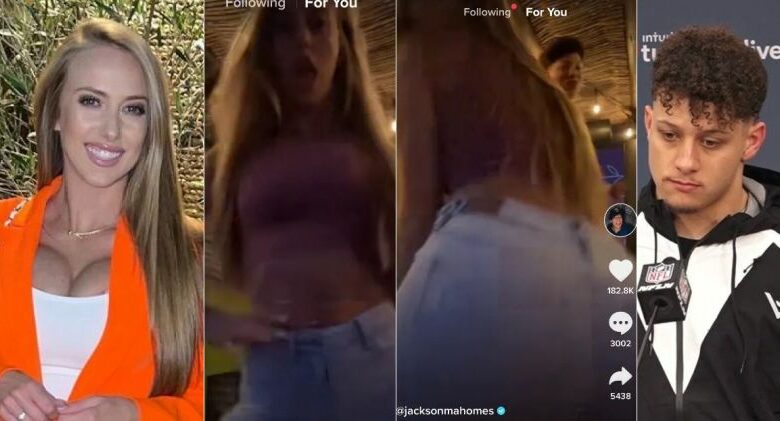 Brittany Mahomes was on hand this past weekend to watch the Kansas City Chiefs defeat the Jacksonville Jaguars in their divisional round showdown.
Chiefs quarterback Patrick Mahomes gave everyone a bit of a scare when he seemed to suffer an ankle injury mid-game, but by all accounts he is a full participant in team practice this week and should have no significant problems going forward.
After the score went final and it was clear that Patrick would be okay heading into next weekend's AFC Championship Game, Brittany took to social media to share some photos of her outfit from this past weekend.
Controversy ensued shortly thereafter.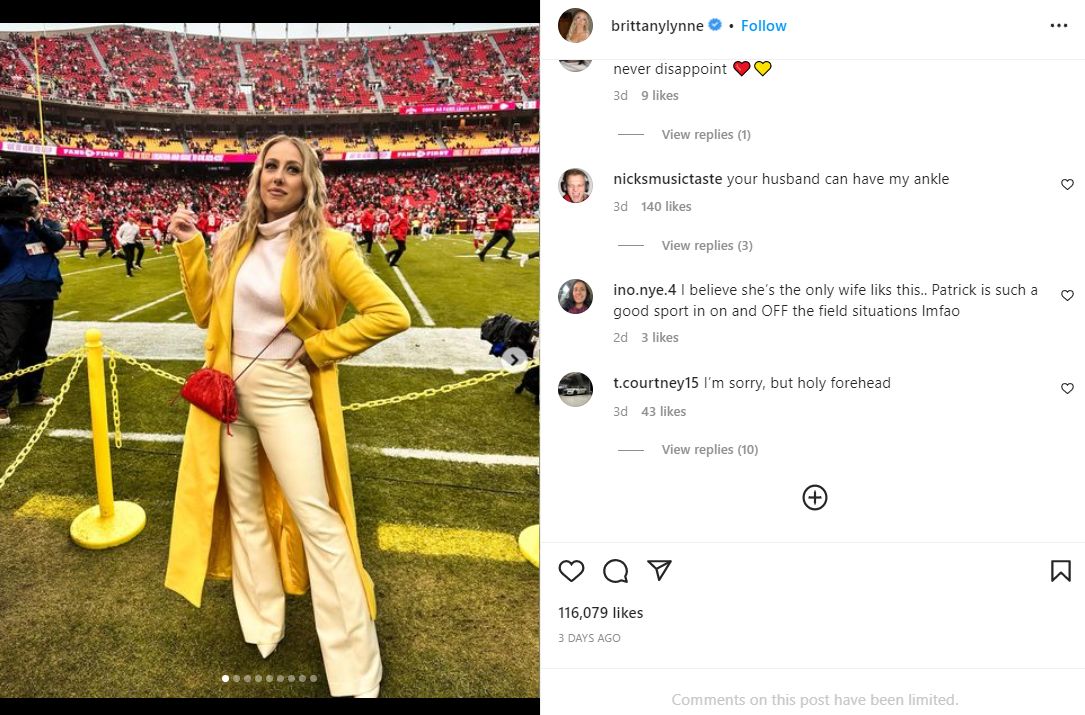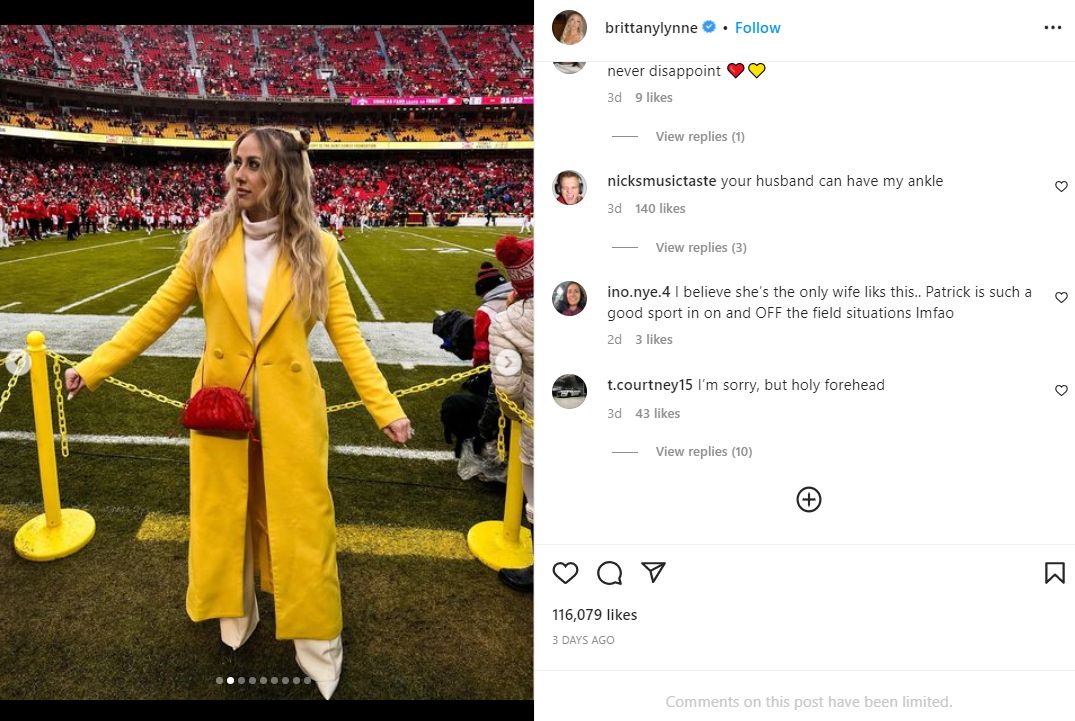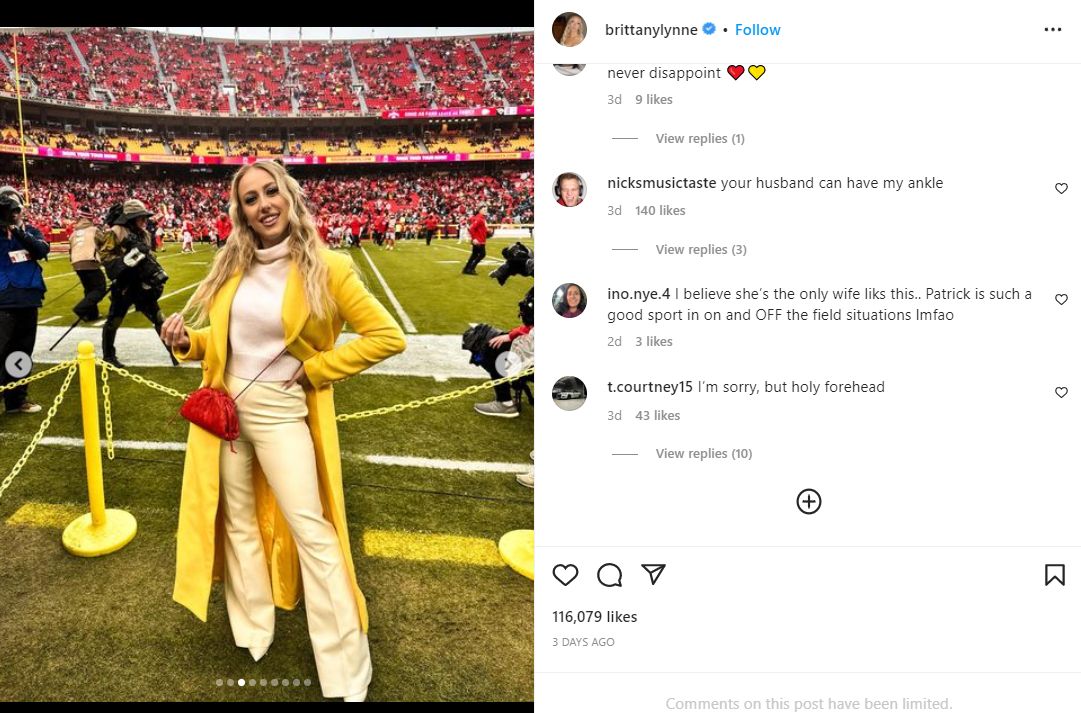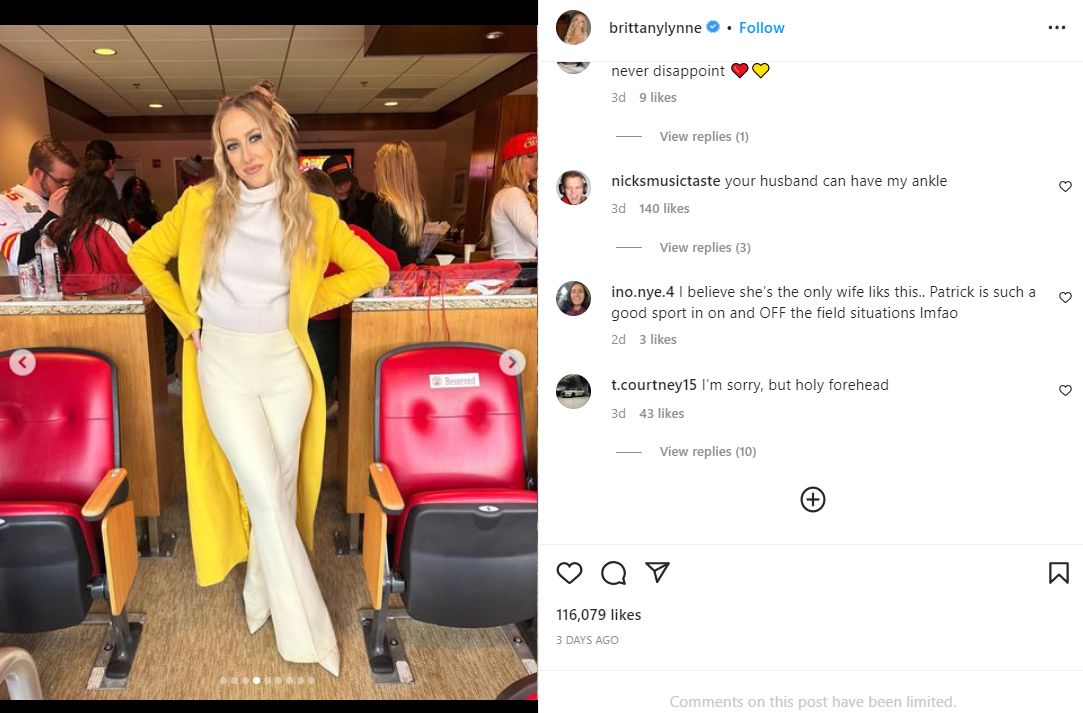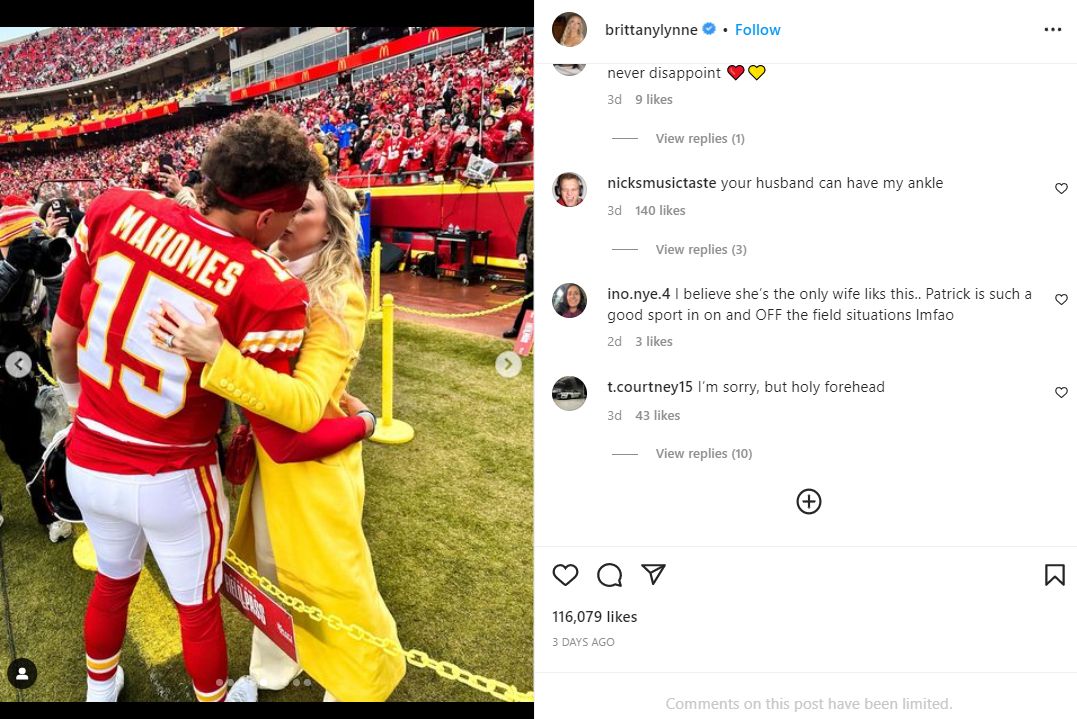 "You are a beautiful woman but do you have anything other than posting on Patrick's field where he is an amazing player?" one fan wrote.
"I just don't get all the posing on the field. Just be a supportive wife. Why do you need all the attention?" another fan agreed.
"Why do you constantly post pictures of yourself? On a positive note, it's good to see your daughter actually look happy," a third fan added.
Brittany is obviously used to this sort of feedback. She is one of the more polarizing partners in all of sports, but she never lets it bring her down.
There have been questions over the years about whether she and Jackson Mahomes negatively impact Patrick's mental health, but all parties involved have brushed those suggestions off.
Patrick, by all accounts, seems to really love his wife and accepts her for the way she is. Whether the pair is partying together at Coachella or celebrating Halloween like only they can – they always seem to have a good time.
And you never see Patrick and Brittany have the sort of icy public exchanges that he has had with Jackson.
People will take issue with Brittany because of her personality, but she usually has a positive impact on Patrick's mindset.
If Chiefs fans want to worry about anything adversely effecting Patrick, it is definitely the video Jackson released this past week.
Sunday's looming showdown against Joe Burrow and the Cincinnati Bengals will ultimately determine how much more Brittany Mahomes coverage the NFL world will deal with this season.
If the Chiefs prevail, then Brittany will continue to find herself in the headlines all the way through the Super Bowl. Should the opposite occur, then Brittany will like fade into oblivion and more stories from Burrow's ex-girlfriends about what a stallion he is in the bedroom will likely replace the coverage of her.
Joe Burrow's ex-girlfriends reveal he's a legend in the bedroom too. https://t.co/0NjnSXy1TS

— Game 7 (@game7__) January 25, 2023
Brittany is a magnet for news and controversy, and that is unlikely to change any time soon.
What will she ultimately land in the headlines for this weekend?
It all depends on how Brittany acts at this week's Chiefs game.
Related: Kawhi Leonard's Reaction To Patrick Beverley's Trash Talk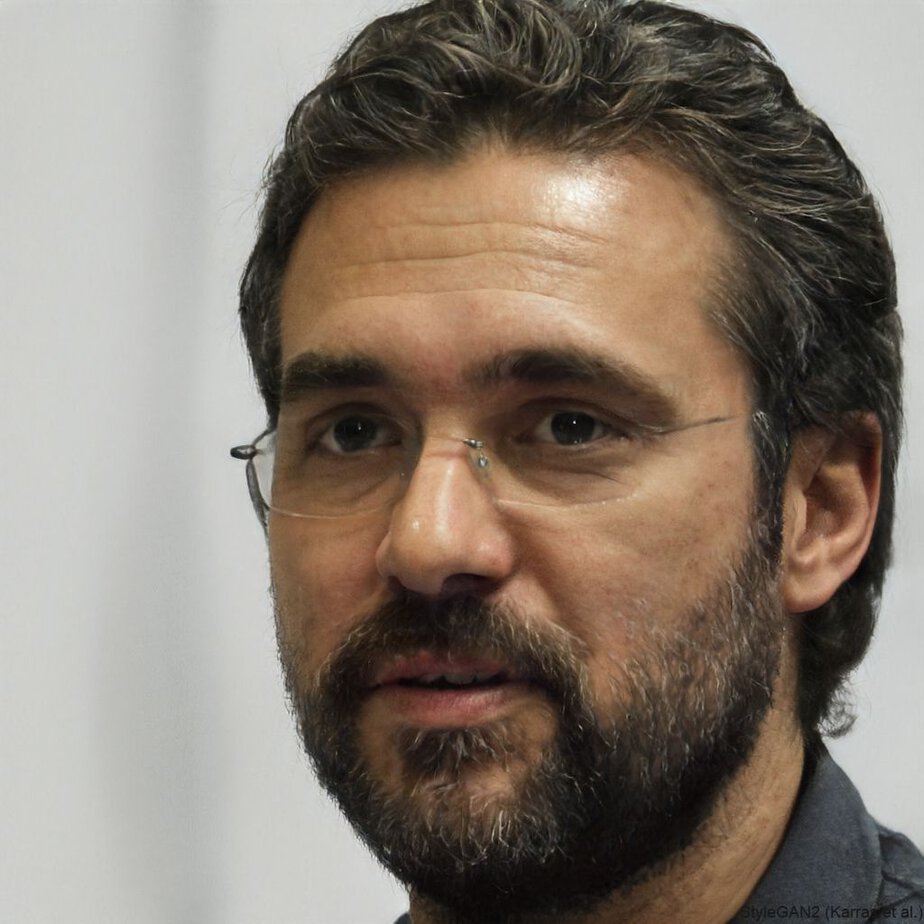 A graduate from the University of Texas, Anthony Amador has been credentialed to cover the Houston Texans, Dallas Cowboys, San Antonio Spurs, Dallas Mavericks and high school games all over the Lone Star State. Currently, his primary beats are the NBA, MLB, NFL and UFC.