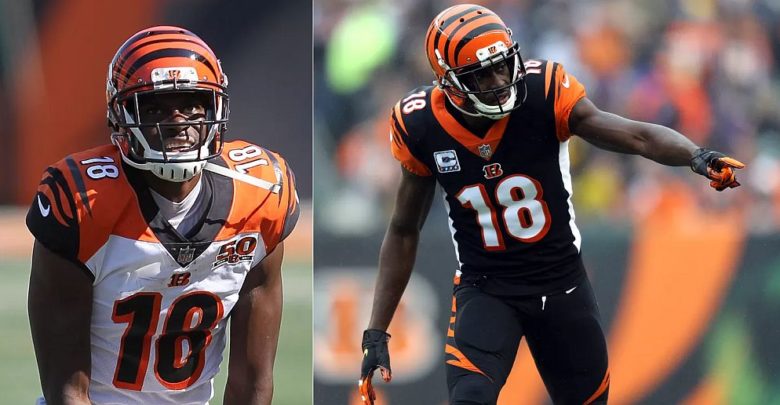 A.J. Green has not had a great 2020 campaign up to this point. Heading into Sunday, the 32-year-old amassed just 14 receptions for 119 yards and zero touchdowns in four games this season. Against a stout Baltimore Ravens defense in Week 5, he finished with no catches and no yards after being targeted just once due to a hamstring injury.
As if that wasn't bad enough, at one point in the fourth quarter the camera panned over to a clearly sad Green and caught him seemingly mouthing the words, "just trade me."
I'm not a professional lip reader but does he say "just trade me" at the end of this? #Bengals pic.twitter.com/Yh6jxSmx1J

— Kyle Smith (@Kyle_Smith1087) October 11, 2020
When the Cincinnati Bengals signaled that they would be selecting Joe Burrow out of LSU with the top overall pick in this past year's draft, there was a lot of chatter regarding how vital Green would be to his development.
The organization even placed an $18.71 million franchise tag on him with the expectation that he would experience a career resurgence.
Thus far, that hasn't quite materialized.
What was A.J. Green doing on this Joe Burrow INT?pic.twitter.com/eTSmLc8Mxb

— Dov Kleiman (@NFL_DovKleiman) October 11, 2020
AJ Green just looks lost pic.twitter.com/ejwg0j0ex3

— Joe Burrow (@FauxJeaux) October 11, 2020
At this point, it seems clear that there is no viable, long-term future for Green in Cincinnati. The Bengals must trade him.
But where?
The Philadelphia Eagles would make a ton of sense. General manager Howie Roseman has made it no secret that he is willing to do whatever it takes to bolster the roster in hopes of winning the dumpster fire that is the NFC East, and bringing in Green could be precisely what Carson Wentz needs to snap out of his funk.
An offense featuring Green, Alshon Jeffery, DeSean Jackson and Miles Sanders is nothing to sneeze at – particularly with Dak Prescott now out for the year.
What a disaster. https://t.co/eTkZgzDawj

— Game 7 (@game7__) October 11, 2020
The New England Patriots would also be a good option. He has been linked to the organization as a potential target in the past, and Bill Belichick loves veteran wide receivers nearing the end of their careers.
New England simply cannot win a Super Bowl if Cam Newton is having to rely on N'Keal Harry to pull in meaningful passes. Green would be a natural fit, and he could be gotten on the cheap.
The Green Bay Packers are another intriguing suitor. Obviously Aaron Rodgers is on absolute fire right now and it almost feels like he doesn't need any additional help, but Green is a prototypical Matt LaFleur-style tall wide receiver. Outside of Davante Adams, the cupboard is pretty bare, and bringing in a talent like Green could pay dividends in the postseason.
Finally, the San Francisco 49ers would also make a ton of sense for a potential Green trade. The team is in a bad place right now offensively, and trotting out Brandon Aiyuk and Deebo Samuel on a weekly basis as your main offensive weapons is a recipe for disaster.
Gotta love Rajon Rondo. https://t.co/8Y42wsYeS1

— Game 7 (@game7__) October 12, 2020
A motivated, healthy Green would be an instant upgrade for San Francisco.
One way or another – Green is getting moved sooner rather than later. His days in Cincinnati are numbered.
Where will he ultimately end up? We'll find out over the next few weeks.
Related: Jets Trading Sam Darnold To Colts, Bears Or Saints?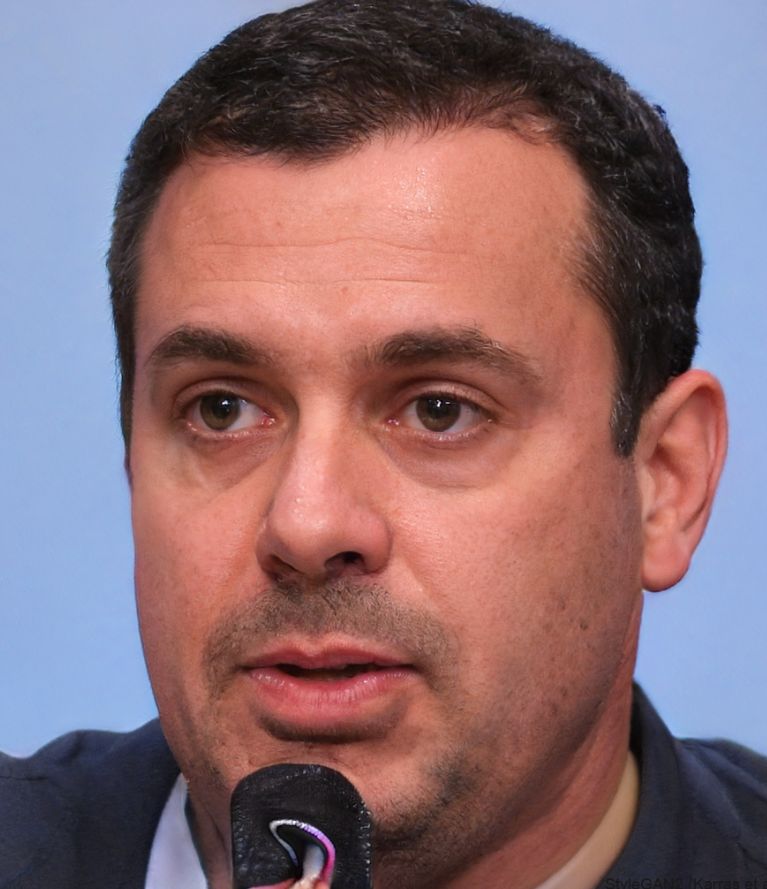 Charles Kruger has been credentialed to cover two Super Bowls, four NBA Finals, and one World Series. A 20-year veteran in the sports world, he has sources spanning the NBA, MLB, NFL, UFC and NASCAR. Currently residing in Los Angeles, Calif., he is Game 7's go-to source for rumors surrounding the Lakers, Clippers and Dodgers.