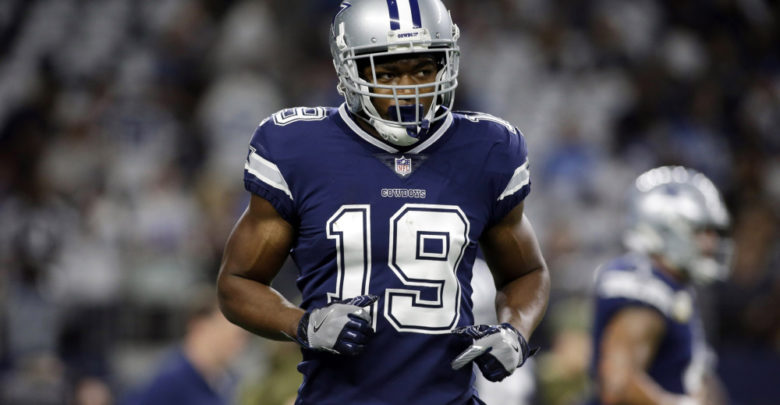 Amari Cooper Responds To Leaving Dallas Cowboys
Amari Cooper recently responded to the idea of possibly leaving the Dallas Cowboys in free agency this year.
The 25-year-old was genuinely not a fan of the prospect.
This past year, Cooper recorded 1,189 yards and eight touchdowns on 79 catches for Dallas. Between those numbers, his age and the relative weakness of the wide receiver free agent group this year, he could command something in the $20 million per year range.
The Cowboys have repeatedly said that re-signing Cooper is their second biggest priority after re-signing quarterback Dak Prescott.
Apparently, the love is mutual.
Cooper appeared on 105.3 The Fan this past week and repeatedly expressed a desire to stay in Dallas.
"I love being a Dallas Cowboy," he said.
"I love everything about it. I think about it every day. Just the aura of being a Dallas Cowboy, you can't beat it. I want to be a Cowboy for life."
Part of why Cooper feels so good about his time in Dallas is because of his relationship with Prescott. He described it as "very good."
"We've built a good relationship so far," Coooper said.
"From the time I got here, we were able to hit the ground running, and just from my experience in being in the NFL I wouldn't say that's a common thing.
"Sometimes you can line up with a quarterback after getting traded or going to a new team, whether it's the draft or whatever, and it not go smooth.
"And so, I wouldn't try to trade that for anything because I know what can be on the other side of that. I would say it's very important."
Cooper will officially become a free agent on March 18. At that point, it will be interesting to see how long it will take for a deal between him and the Cowboys to ultimately get done.
Related: Kansas Reacts To Allegations Against Bill Self